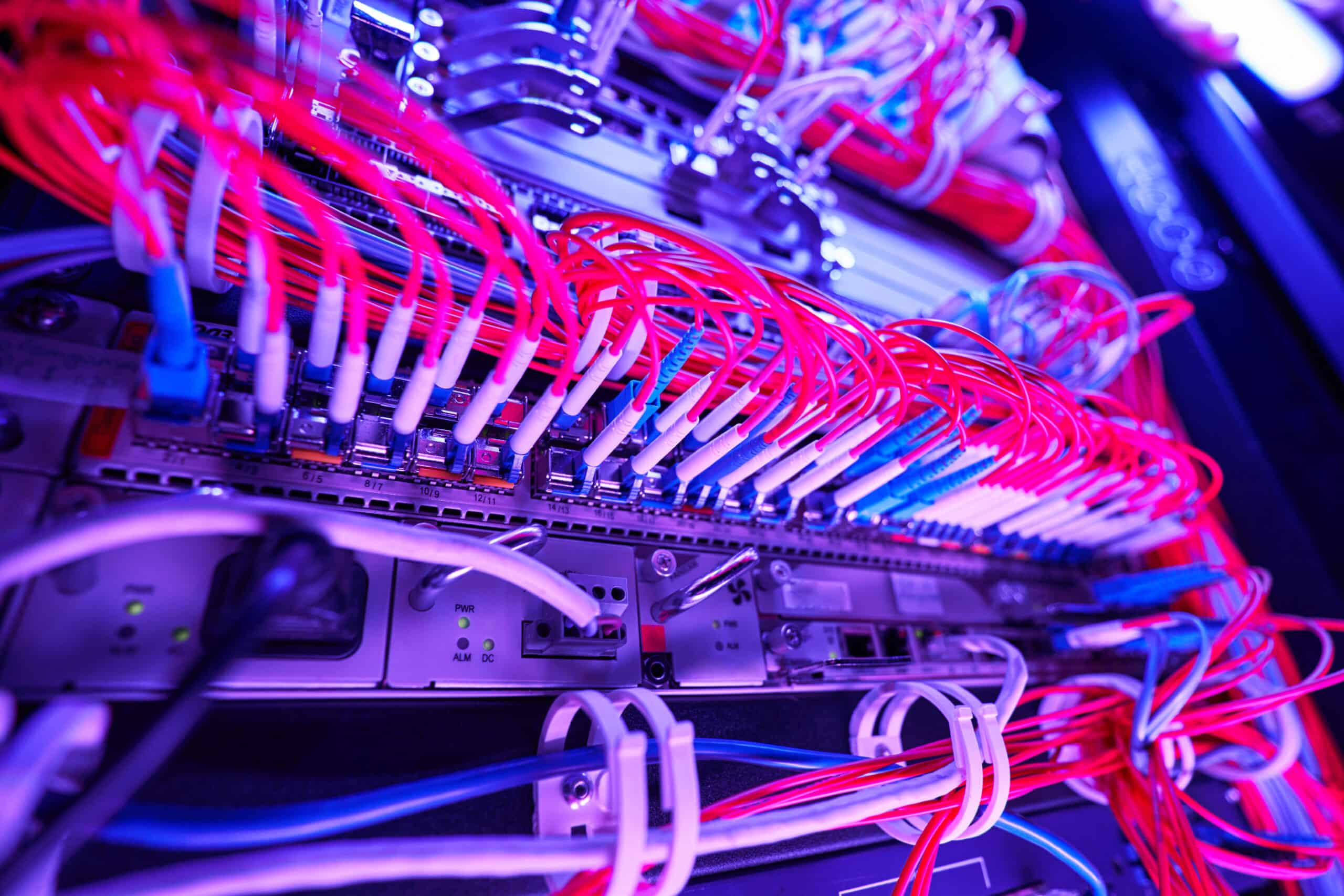 In today's business world, the cloud is becoming increasingly popular. But what is the cloud, and why should you care? The cloud is simply a way to store and access data and applications over the Internet, instead of on your company's own servers. And there are many benefits to using the cloud, including increased flexibility and scalability.
But what if you're not ready to move everything to the cloud? That's where hybrid clouds come in. A hybrid cloud is a mix of on-premises (i.e., stored locally) and off-premises (i.e., stored in the cloud) resources. This approach can give you the best of both worlds: the flexibility of the cloud with the security of on-premises storage. If you're thinking about moving to a hybrid-cloud approach, here are some things to keep in mind.
Maximizing Business Efficiency with a Hybrid Cloud Strategy: The Benefits of Managed Cybersecurity
With the need for improved access to IT resources and enhanced scalability of applications, many businesses are turning towards a hybrid cloud strategy. A hybrid cloud is a combination of public and private clouds designed to meet the needs of the business by securely hosting applications in whatever geographical location best suits them. With benefits such as managed cybersecurity and increased efficiency, a hybrid cloud approach can be a big benefit to your business. Managed cybersecurity takes advantage of provider-based security services while allowing you to create bespoke policies to protect confidential data. Ultimately, this leads to greater control over data storage and access, improving both compliance and productivity levels across the board.
Flexibility and Control: The Benefits of Hybrid Cloud-Managed IT Services
Managed IT Services can be deployed in a variety of ways with the hybrid cloud model, allowing businesses to outsource more complex parts of their IT infrastructure and reduce their capital expenditures. The most common deployment models are public cloud, private cloud, and a combination of both often referred to as 'hybrid'. Public clouds offer secure access to applications hosted on infrastructure owned by Managed Service Providers (MSPs) while private clouds host applications on-premises providing a more secure and private environment for data storage. A hybrid model reduces the risks associated with deploying only a single model and allows more control over where workloads are stored. This flexibility means Managed IT Services can configure custom solutions that meet specific business requirements depending on security, privacy, or scalability needs without sacrificing latency or throughput. Ultimately, Managed IT Services offer organizations the unique opportunity to build a tailored strategy to deploy hybrid cloud services with resiliency built in from the beginning.
The Advantages of a Hybrid Cloud Approach: Leveraging the Best of Public and Private Cloud Services
Cloud migration has become increasingly popular in recent years, as organizations look to minimize cloud infrastructure costs and address the dual objectives of secure storage and technology agility. A hybrid cloud approach is a strategic option that combines traditional data center infrastructure with public cloud services, while also providing an increased level of customization and control. Through this approach, organizations of all sizes can realize the advantages of public Cloud offerings without forfeiting their current stability and security standards. For many businesses, these advantages are wide-reaching: benefits such as improved scalability, simplified IT management processes, and automatic updates mean that a hybrid Cloud environment can serve as a cost-effective solution for driving enterprise digital transformation initiatives in the long term.
Managed Cloud Services: A Solution for Businesses Transitioning to a Hybrid Cloud Model
For businesses looking to make the transition to a hybrid cloud, Managed Cloud Services are a great way to get started. Managed Cloud Services take care of the infrastructure and maintenance needed for hosting applications in a hybrid cloud environment, allowing businesses to focus on creating value. Managed Cloud Services provide scalability solutions that are tailored to your business needs while also providing flexibility and secure virtual space for hosting vital business applications. The combination of services makes Managed Cloud Services an ideal choice for businesses hoping to experience the advantages of the hybrid cloud model without stressing over the technical specifications and implementation.
Maximizing Remote Workforce Success with a Hybrid Cloud Strategy
Remote workforces continue to be an important technological phenomenon of the 21st century. As such, it's important for businesses to have success with their hybrid cloud strategy to capitalize on its advantages. The greatest benefit a business can gain from a hybrid cloud is scalability and agility when handling workloads. It also simplifies disaster recovery, invests in consistent infrastructure, and encourages flexibility in budgeting changes. To have success with a hybrid cloud strategy, there needs to be proper planning for storage, security protocols for configurations, and clearly defined service levels that will enable flexibility and scalability between the public and private clouds. Additionally, cost efficiency should always be taken into consideration when implementing a hybrid cloud as it will allow businesses to optimize resources accordingly.
In conclusion, the hybrid cloud is a robust and powerful solution to many of the computing needs of modern businesses. It provides access to cutting-edge technologies while reducing costs, increasing security, and providing support for digital transformation initiatives. When it comes to delivering greater flexibility, scalability, portability, and reliability, hybrid clouds are hard to beat. Given these benefits, it's clear that a well-executed hybrid cloud strategy could be the key to success for any business' IT objectives. However, this should not be approached without adequate research and understanding of how utilizing such technology can be beneficial for your business.  At Ten4 Technology Group we understand these complexities and are committed to helping you get started with an effective hybrid cloud strategy that works for your unique organization. We offer flexible consultative services in both public and private spaces that enable organizations to realize the real advantages hybrid cloud deployments offer. Call us today for a no-obligation quote or talk to one of our experts about how a hybrid cloud approach can benefit your organization's IT objectives like never before!
Achieve your Fort Lauderdale business's goals with professional IT services from Ten4
Give your business the IT support it deserves by working with an innovation-focused partner like Ten4 Technology Group