Cloud migrations are complex and are not a one-size-fits-all approach
Ten4 thoroughly evaluates your current IT landscape using state-of-the-art tools, and combined with our experience from large-scale cloud migrations, we build a comprehensive roadmap for your cloud journey. Leveraging this assessment and roadmap, we ensure the seamless and successful migration of applications, data, VMs, and more to the cloud environment of your choice with minimum business disruptions. We employ top-tier professionals to deliver scale migration using tools that significantly reduce the time required and ensure a secure migration effort.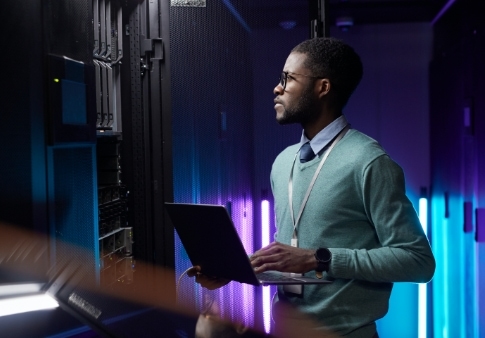 With Ten4 Technology Group watching over your cybersecurity environment, you can expect: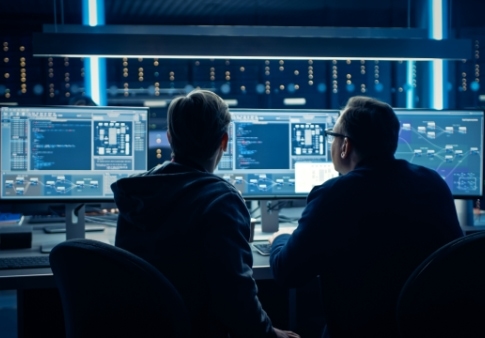 Wherever you are in your cloud journey, we can help
One of the primary reasons for migrating to the cloud in today's global economy is the need for fast and easy access to data that can be provided to internal or external resources.
Ten4 will set up your Cloud Foundation and help govern a secure, multi-account environment based on best practices covering your core operations, cybersecurity, cloud migration, and data analytics. Our analysis tools discover application dependencies, current usage, and readiness to make applications ready for the cloud. We'll ensure that data continues to be available in driving business operations and insights, advanced analytics, and more when on the cloud. We'll thoroughly assess the application and bring in the relevant domain expertise to plan and execute the migration or modernize the application as required.
Expert Cloud Migration from Ten4 can transform your business with:
Cloud Migration Miami, FL
Cloud migration is the process of moving data, applications, and other resources from an on-premises environment to a cloud computing platform. Cloud migration can offer a number of benefits, including increased scalability, improved performance, and reduced costs. However, the process can also be complex and time-consuming. To ensure a successful cloud migration, it is important to carefully plan the move and allocate adequate resources. Additionally, it is important to consider the impact of the migration on existing systems and user experience. By taking these factors into account, organizations can successfully migrate to the cloud and realize the benefits of cloud computing.
Cloud Migration Companies Miami, FL
As any business owner knows, data is essential for day-to-day operations. From customer records to financial statements, businesses rely on data to make informed decisions and keep track of their progress. However, data can also be difficult to manage, particularly as it grows in volume and complexity. One solution is to migrate data to the cloud. Cloud migration companies can help businesses move their data to a secure and scalable cloud environment, making it easier to manage and access. In addition, cloud migration can also help businesses save money on infrastructure costs. As a result, it is no wonder that cloud migration companies are in high demand in Miami. Businesses of all sizes are turning to these companies to help them better manage their data and improve their bottom line.
Cloud Migration Services Miami, FL
Cloud migration can be a daunting task. There are many things to consider, such as which applications to move, how to move them, and what benefits you hope to achieve. Cloud migration services can help you navigate the process and ensure a successful transition. Cloud migration services can assess your current infrastructure and identify which applications would be best suited for the cloud. They can also help you develop a plan for moving your data and applications, and provide guidance on how to optimize your new cloud environment. Cloud migration services can also provide ongoing support to help you troubleshoot any issues that may arise. By working with a team of experts, you can ensure a smooth transition to the cloud and realize all the benefits it has to offer.
Not working anytime, anyplace on any device yet, but want to?
With an unbiased approach, our cloud consultants will help you stay ahead and equip you with the best ways to optimize your environments and unleash your people's full potential. Contact us and let's get the process started!