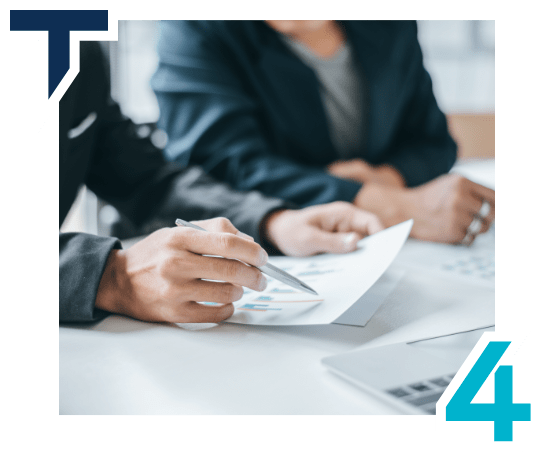 Achieve business growth with customized IT solutions and strategies
Technology can vastly improve a company's efficiency, employee productivity, engagement, collaboration, and communication — only if the right solutions are chosen and implemented properly.
As South Florida's leading Managed IT, Cloud, and Cybersecurity services provider, Ten4 Technology Group has been helping businesses in Miami, Doral, Fort Lauderdale and Coral Gables areas with excellent IT Support and services allowing our clients to achieve growth and long-term success, and we can do the same for you.
When you work with Ten4, you can expect our team of trusted technology experts to be your dedicated partner in better understanding your technology and utilizing it to best meet your business's needs and goals.
Cybersecurity
Essentials
Checklist
to make sure your business is safe from all types of cyber attacks.
By downloading this, you are agreeing to get emails from us. We promise, we will not spam you. And you are free to unsubscribe anytime you want. We hope you won't do as we have more awesome content comin!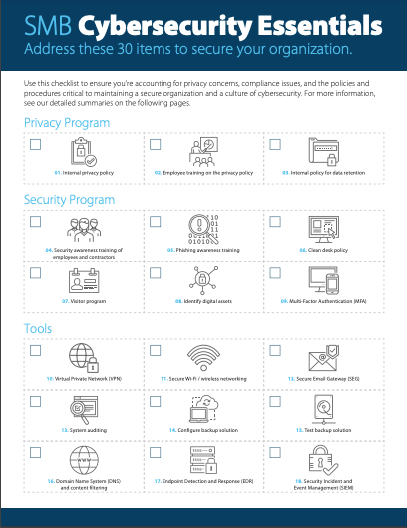 Ten4 Technology Group is the combined force of Netcom Solutions and Sabio IT. The two firms originally merged in January 2019 and began operating as Netcom Solutions. Since then, the merged teams have been operating together, resulting in a new, stronger brand: Ten4 Technology Group.
Over the years, we have helped SMBs in South Florida by implementing technology solutions that improve their processes and productivity. Our combined strengths provide the region with IT expertise that allows us to better understand our clients' needs and offer effective, actionable solutions.
We partnered with the world's most innovative companies
Real-time customer experience comments
Managed IT Services & IT Support in Miami
Are you tired of dealing with IT problems on a daily basis? Let Ten4 Technology Group take care of it for you with our managed IT services. Our team of experts will monitor and maintain your technology, allowing you to focus on running and growing your business.
Not only do we offer managed IT services, but we also provide managed cloud services. As more and more businesses move towards cloud storage and computing, trust the professionals at Ten4 to handle the necessary migration and management of your data.
In addition to our managed services, we also offer reliable IT support for any issues that may arise. With 24/7 monitoring and rapid response times, we ensure minimal downtime for your business operations.
Let Ten4 Technology Group help your business thrive with our top-notch managed IT, managed cloud, and IT support services. Contact us today to learn more. Serving Miami and Fort Lauderdale areas since 2001. 
Managed Services Company in Miami and Fort Lauderdale
Let Ten4 Technology Group take the wheel and power your business to success. Our award-winning managed services come with an experienced team of professionals that are dedicated to ensuring all tech needs, from servers and networks to mobile devices, run optimally so you can focus on what matters most: growing your enterprise. We don't just stop at managing technology; proactively monitoring everything we do gives you peace of mind knowing any issues will be identified before they become costly problems or disrupt productivity & revenue. Trust us as your expert partner today for a brighter future tomorrow! Serving From Miami to Fort Lauderdale, businesses of all sizes.
Managed IT Services encompass a range of technology-related functions that assist businesses to keep their infrastructure running efficiently. These services include:
Providing on-demand technical support, both remotely and on-premises
Proactively managing and maintaining servers, networks, and email systems
Implementing backup and business continuity plans to ensure data is secure and accessible
Monitoring systems and performing preventative maintenance to prevent downtime
Offering cybersecurity and data protection to safeguard against threats
Assigning a dedicated IT professional to manage and oversee all IT related matters
Charging a predictable, flat monthly fee with no hidden costs.
Why Managed IT Services from Ten4?